---
Seeking real woman - must be mature, intelligent, honest, understanding. Age 18-45. Will correspond w/men also, but if you want to play games, write someone else.
Hobbies include: music, love to write, dance, read and cherish true friendships. Fitness fanatic, very athletic.
I want someone who wants so much more out of life and will do whatever to obtain it. Must be financially secure. Someone who has faith in the impossible and who isn't quick to judge. Very sexual but who can also express themselves greatly with words. Must have an imagination but a concept of reality at the same time.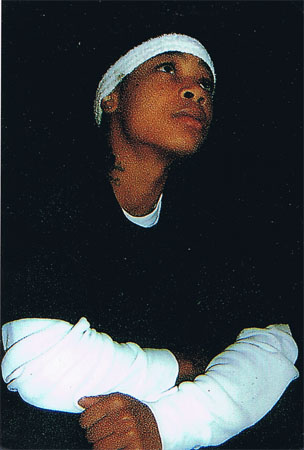 Race:
African American/Mixed
Sexual Preference:
Bisexual
Date of Birth:
05/30/1982
Age:
29
Projected Release Date:
Life w/o parole
Marital Status
Single
Height:
5' 6"
Weight:
150 pounds
Measurements:
36-32-36
I wish to correspond with:
Both men and women
Hair Color
Black
Eye Color:
Light brown
Children:
None
Religion:
Christian
Education:
High school diploma / College student
Occupation/Career:
Rapper / Writer
Reason for incarceration:
1st degree murder
Willing to relocate?
No
Home City & State:
Posted: 06/12/2011 - Expires: Life w/o parole - Ad Code: FF11-321
Write to me at:
Tatiana Michelle Dixon #6593953
Iowa Correctional Institution for Women
300 Elm Ave. S.W.
Mitchellville, IA 50169-7726