---
I'm Spanish, native, black and white. I have 9 tattoos. I have a great personality. I'm really easy-going. I love to laugh and have fun and enjoy life to the fullest. I like music, movies, cooking, video games, cars and being with friends. I'd like to make new acquaintances and see where it leads.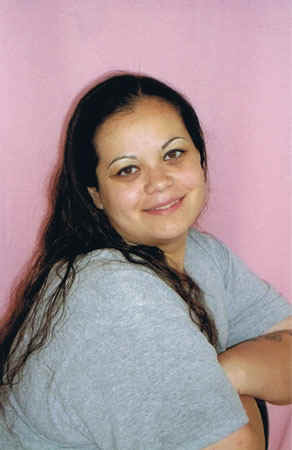 Race:
Spanish
Sexual Preference:
Men
Date of Birth:
07/15/1988
Age:
23
Projected Release Date:
04/2071
Marital Status
Single
Height:
5' 7"
Weight:
180 pounds
Measurements:
36B
I wish to correspond with:
Men only
Hair Color
Black
Eye Color:
Brown
Children:
None
Religion:
Christian
Education:
High school graduate/College graduate
Occupation/Career:
Dental assistant
Reason for incarceration:
Murder, robbery, burglary, assault
Willing to relocate?
Home City & State:
Seattle, Washington
Posted: 06/21/2012 - Expires: 04/2071 - Ad Code: FF12-171
Write to me at:
Amanda Knight 349443
W.C.C.W.
9601 Bujacich Road N.W.
Gig Harbor, WA 98332-8300